Purity for Life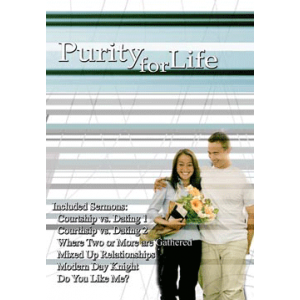 Product Code:
6
Availability:
In Stock
Price: $30.00
Ex Tax: $30.00
Avoid the appearance of evil and live a holy life according to the Word of God. This series is especially for the young Christian that desires to maintain a pure life in an immoral world. God wants your pursuit, not perfection!
Series includes:
Courtship vs. Dating 1
Courship vs. Dating 2
Where Two Or More Are Gathered
Mixed up Relationships
Modern Day Knight
Do You Like Me?
Write a review
Your Name:
Your Review:
Note: HTML is not translated!
Rating:
Bad
Good
Enter the code in the box below: