Life of David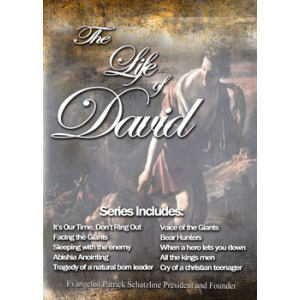 Product Code:
10
Availability:
In Stock
Price: $40.00
Ex Tax: $40.00
This series is a compilation of messages taken from Pat's many other series to give the believer an opportunity to catch the passion and effectiveness of this ministry. The sermon topics range from eternity to worship, from love to faith. Thousands upon thousands have been added to the Kingdom of God in the last year from these life changing messages. The vision from these messages has radically transformed countless lives. Around the nation, testimonies come to Mercy Seat Ministries exclaiming.
Series Includes:
It's Our Time, Don't Ring out
Facing The Giants
Sleeping With the Enemy
Abishai Anointing
Tragedy of a Natural Born Leader
Voice of the Giants
Bear Hunters
When a Hero Lets you Down
All the Kings Men
Cry of a Christain Teenager
Write a review
Your Name:
Your Review:
Note: HTML is not translated!
Rating:
Bad
Good
Enter the code in the box below: