Commissioning the Call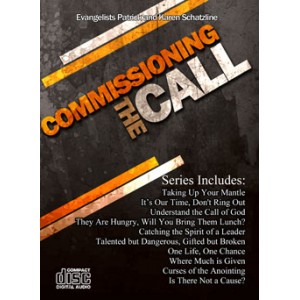 Product Code:
10
Availability:
In Stock
Price: $35.00
Ex Tax: $35.00
The calling of God is irrevocable, and His plan for you is great. We pray that through this series you begin to learn more about the concept of your commission. Prepare to join the thousands that have had their lives changed from these sermons.
Taking Up Your Mantle
It's Our Time, Don't Ring Out
Understanding the Call of God
They Are Hungry, Will You Bring Them Lunch?
Catching the Spirit of a Leader
Talented but Dangerous, Gifted but Broken
One Life, One Chance
Where Much is Given
Curses and Blessings of the Anointing
Is There Not a Cause?
Write a review
Your Name:
Your Review:
Note: HTML is not translated!
Rating:
Bad
Good
Enter the code in the box below: