Body Doubles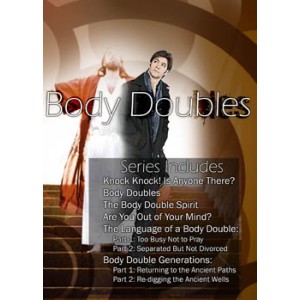 Product Code:
7
Availability:
In Stock
Price: $30.00
Ex Tax: $30.00
Have you ever been watching your favorite movie and all of a sudden, out of nowhere you notice that the body double they used looks nothing like the real star? What about your christian walk? Do people look at you and wonder if you are the "real deal" or not? In today's society, people want to see something that is real. In this life altering series, Pastor Pat teaches you how to be a "Body Double" of Christ. He will cover every area from your prayer life, to your mind, to how you are affecting the next generation.
Series Includes:
Knock Knock! Is Anyone There?
Body Doubles
The Body Double Spirit
Are You Out of Your Mind?
The Language of a Body Double:

Part 1: Too Busy Not to Pray.
Part 2: Seperated but not divorced

Body Double Generations:

Part 1 Returning to the Anciet Paths
Part 2 Redigging the Anciet Wells
Write a review
Your Name:
Your Review:
Note: HTML is not translated!
Rating:
Bad
Good
Enter the code in the box below: